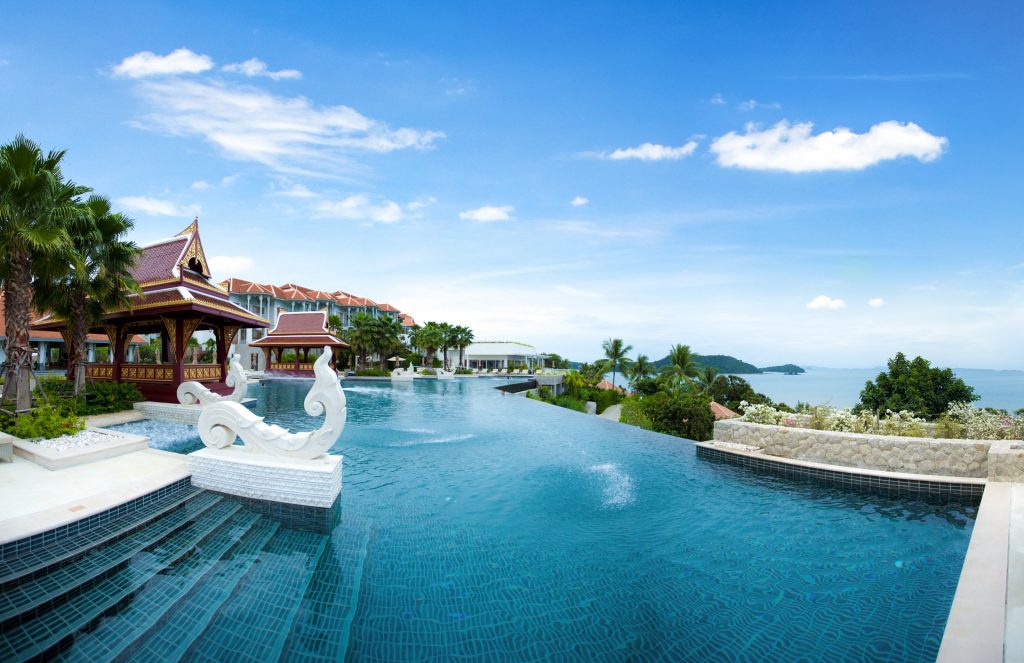 Amatara Wellness Resort presents a timelessly fresh, effortlessly Thai, and bespoke resort experience, and features one of South-east Asia's best ocean-view spa facilities. Located in Phuket this resort offers private pool and ocean villas, whilst offering a range of Wellness Retreats. Whether you are looking for a wellness experience, or a relaxing holiday in a five-star resort, you'll find everything you need at the Amatara Resort & Wellness.
For more information about the resort download the brochure or visit Amatara's website.
Wellness Packages
Whether you are looking for luxury pampering or an active holiday, whether it is to get fit and firm or just detoxify and release your stress away, Amatara Wellness Resort is an ideal luxury wellness resort in Phuket that provides an extensive range of treatments and activities of varying lengths for you to choose. Here, you will sense your life's balance.
Thai Hammam
Amatara offers guests  the world's first Thai Hammam. A peaceful haven of tranquility, wellness, and luxury spa pampering, the Thai Hammam experience is a rejuvenating, hydrothermal therapeutic treatment, with detoxifying, energising, circulatory stimulant and immune boosting benefits.
Cuisine
Amatara has three signature restaurants in Cape Panwa make dining at the Amatara Wellness Resort a true delight for all the senses. Guests are invited to choose from an extensive variety of traditional Thai and international specialties and healthy wellness cuisine that are sure to tempt every diner. For more informal gatherings, the Pool Bar and Sun & Moon are places where guests are invited to sample from a delectable menu.
Brain Health Program
Bangkok Hospital's Brain Health Institute has joined with Amatara Wellness Resort to bring a world first in truly integrative health care. The brain health enhancement program is a unique and innovative program that combines the highest level of preventative health care and luxury wellness holiday.